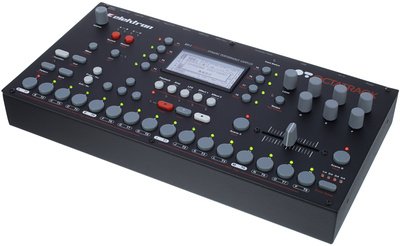 Maybe not as big as the Lebron decision, but more important to me...
I had a weird experience this weekend: I needed to quickly create the audio bumpers for
my podcast
, and quickly fired up Ableton Live. Dropped in an instance of ACE, and instances of my favorite drum kit and another polysynth, used some Mono Sequencer instances, and had a nifty track in about 10 minutes.
And, sadly, it sounded better than anything I've composed on the Octatrack.
I love the Octatrack for its compactness. I love it for its ability to toy with samples in unique ways. I love the plocks and the crazy scene/xfader system. I dislike the short sequences, the disconnected MIDI system and the remember-too-many-button-punches user interface. Love the Flex Machines. Really dislike the Pickup Machines.
I'm considering selling it (again!).
I need your help. Talk me out of selling? Talk me into selling and refocusing on Live (and MFL devices)? Quit whining and enjoy my first-world life?
[ddg]